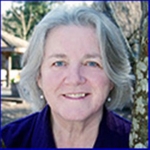 Ann Silberman  |  Executive Director
I hold an ECE Diploma, Montessori Diploma, Preschool Diploma and Master Level courses in Early Childhood Administration and Management. I have worked in the ECE field for over 30 years, teaching Early Childhood Educators across BC and with non-profit Boards. Working with children and families is my life's passion. My personal goal is to foster quality in all our BCC programs by creating, with my co-workers, an atmosphere of curiosity, a sense of wonder, and environments that engage all children. My values have been shaped by nature, travel and curiosity about the human mind.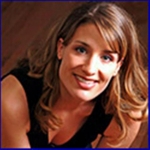 Sarah W.  | Assistant Director
Being a dance artist and yoga teacher, I find that children's natural creativity resonates deeply with me. Being with children reminds me to be present in my own body…To slow down, to explore, to truly listen and most importantly, to PLAY! I feel blessed to learn alongside each child who comes through BCC. When not dancing, doing yoga or playing with my friends at BCC, I can be found exploring the woods and beaches of Bowen with my two beautiful boys.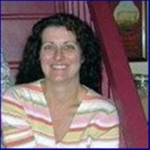 Johanne V.  |  Daycare Coordinator
I am originally from Quebec, and have been on the West Coast 20 years. I have a wonderful child, and I love being a Mom. I have been working and playing at Bowen Children's Centre since 2007. One of my favorite parts of my job is playing outside with the children–a day without outside play is a waste of a day in my book!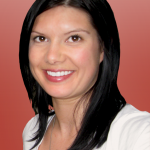 Martina |  Daycare Coordinator
I grew up in North Vancouver and have been living on Bowen since 2015. I have a B.A. in History with a Linguistics minor from SFU. I am passionate about travel, having visited 35+ countries, and speak French, Spanish and Slovak. I am in my happy place in a forest and love that the children here have the opportunity to grow and learn surrounded by nature. Prior to the daycare, I was having fun at the After School Club and you may also have seen me at BICS as a supervisor. I am thrilled to be working with children on Bowen. Their curiosity, authenticity and playfulness are a joy and inspiration that I look forward to every day!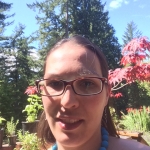 Noemie |  Daycare Coordinator
Born and raised in France, I came to work on Bowen in February 2009, originally to work for a year. I fell in love with this beautiful island community and ended up staying. Working through all the steps, I became a Canadian citizen in 2015. I am now studying to get my Early Childhood Education Diploma (ECEC) with Northern Lights College, and just started to work at BCC.  I am also a lucky mom of a 16 months old boy. We love to go for walks and spend time with friends.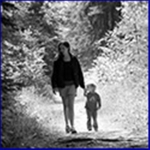 Rachel P.  |  Daycare Coordinator
In 1999, I began my career working with high risk children. In 2003 I switched my focus to early childhood education, moved to Bowen in 2004 and completed my ECE in 2005. Though I've worked in a variety of childcare and education settings I'm most influenced by Reggio Emilia's inquiry based approach to learning. I see children as competent explorers of the world around them and I enjoy my role both as a facilitator and co-learner in our daily explorations. When I'm not with the children at BCC I'm usually at the beach or outside with my own two young children.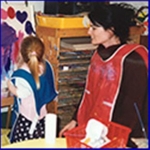 Sherri L.  |  Daycare Coordinator
I have called Bowen home since I was young. I was so lucky to grow up in such a safe and enriching community. Bowen has grown alot since then but still remains the same great place, and I have been fortunate to bring up my own girls here. They both went to daycare and preschool years ago at the Children's Centre and I never really left! I enjoy working with the children and the wonderful staff here, which together make for a fun and educational atmosphere!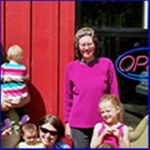 Tracy M.  |  Family Place Coordinator
I have been working as an Early Childhood Educator on Bowen Island since 1999, initially in both daycare and preschool at BCC and then since 2006 as Coordinator for Family Place. I hold both an ECE Diploma and a Family Resource Program Certificate. I feel privileged to spend time with families in their early years of parenting and celebrate the individual and community strengths of families on Bowen.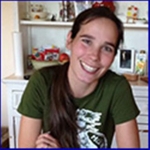 Alison (Mia) I.  |  Infant-Toddler Carer
I am a Mum of 3 big kids–I started out working in early childhood education at the age of 18. First job? Bowen Island Family Place! I have the best job in the world, spending my days with amazing children and a wonderful staff team. I too am a graduate of Bowen Island Preschool—class of '77!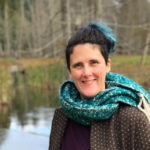 Jasmine C

.  |

Baby Connections facilitator

Bowen Island has been home to myself and my two boys since 2013. I was trained  as a childbirth educator through the Childbearing Society Apprenticeship Program and have been teaching for them since 2007.

I completed Douglas College's excellent 40hr Breastfeeding for Birth Professionals Course. I am honoured to be able to support Bowen families through their birth and postpartum experiences as a breastfeeding counsellor and facilitator of the baby connections program.

Caroline  |  Infant-Toddler Carer
I came to Canada in 1998 from France (Nice). My family (husband and son) moved to Bowen island in 2007. I have worked in early childhood education since 2002. I owned a family daycare in Quebec caring for children aged 12 months to 5 years old; my dedication and interest grew from there.  I obtained a Montessori preschool teacher diploma, an early childhood certificate (0 to 12 years old) in Montreal, QC., and later on my ECE in BC. I have worked in Montessori preschools since 2009, and in a Francophone preschool in downtown Vancouver, serving a very diverse population and various cultures. I am very open about the numerous approaches and expectations in education. In 2014, I received the "prize of excellence in early childhood education in BC" from The Francophone parents federation. I am very happy to join the team of BCC, and get to know children and parents.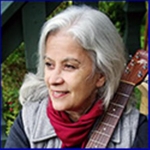 Louise E.  |  Music Teacher
Louise was born with a guitar in her hands, a beautiful singing voice and love in her heart. Her musical background dates back to 1968 and her work with children to 1966. So with over 40 years experience in both careers, teaching music to young children seems like a no brainer and, yes, no one does it better!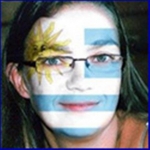 Melina T.  |  Preschool Coordinator
I hold an Early Childhood Education diploma from Langara College and worked for several years in urban daycares before coming to Bowen Island with my family. I've taken a number of courses and workshops, in topics such as occupational therapy, music therapy, sex education for young children, Food Safety and Nutrition, speech development and Red Cross First Aid. As a bilingual teacher, I incorporate Spanish into the preschool curriculum. My love of nature and belief in the importance of being connected to the earth is something I continue to explore in the curriculum I develop with my students.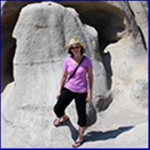 Siobhan C.  |  Preschool Coordinator
I grew up on Bowen Island and attended the Preschool, where I met many of my longtime friends. I left Bowen for many years to travel and go to school, but returned when my daughters were preschool age and wished that they too could experience a quieter upbringing and this small community. I've been working with children for many years, the past 5 years at BCC. It's the children on Bowen that always keep me coming back for more. Having our beautiful outside spaces and forests to explore with the children and see their wonder and to be able to learn with them excites me every day.
Our Board Members: standing for re-election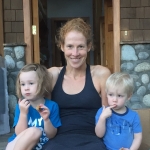 Alison Luke
Having spent my childhood summers at a little log cabin on the edge of Hood Point, our recent move to Bowen is the latest chapter in my life-long love affair with this amazing island. With the enrollment of our two young children, Naia and Griffin, at BCC we feel incredibly lucky to have our little people learning and growing in such a nurturing, stimulating and enriching environment, and I am grateful for the opportunity to support BCC's important role in the lives of Bowen families and the community more broadly.  In my off-island life, I am a policy lawyer with a masters degree in environmental sciences, resulting in an eclectic set of skills which I have put to use working for the government and other regulatory bodies. I also have experience developing environmental education programs for elementary schools across BC and abroad.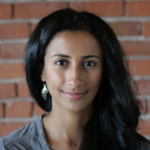 Dalal Al-Abdulrazzak
After searching for better place to raise our family, my husband and I moved to Bowen Island in the Summer of 2018 with our two young daughters: 3-year-old Isla and newborn baby Zadie. A major factor in our decision to move here was the safe, nurturing, and stimulating environment of the BCC. We have fallen in love with the island and it's tight-knit community and feel so grateful for the opportunity to raise our children in nature, surrounded by forest and sea. I am honoured to support the BCC in its mission to better the lives of families and young children in our community. In my professional life, I have a PhD in fisheries science from UBC and work in marine conservation.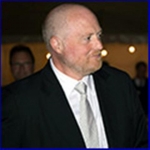 David McCullum
BCC is vitally important to the children, families, and community of Bowen Island. Emily Erickson McCullum and I have been involved with the Centre since the old days when everything happened in the United Church hall. Our entire family helped with the construction and finishing of the current building, and have long been committed to the Centre's mission and values.
I am happy to help support this vital community resource, and am currently the Chair of the BCC Board of Directors.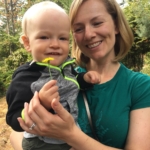 Janina Elliott
I am originally from Southern Germany and came to Canada in early 2006 to pursue a Ph.D. in Geology at UBC. Within the first few months of having landed in beautiful British Columbia I met my husband who introduced me to his wonderful island home on our first date. From that moment on I had fallen both for Frazer and Bowen.Being an avid lover of nature and having grown up in a small, family embracing community myself (my Dad was on the board of my Kindergarten), I couldn't imagine a better place to raise our family. Just like Frazer so many years ago, our son Kellan has the great fortune to attend the BCC; thus, I am thrilled to lend a helping hand in creating a rich & nurturing learning environment for all the children entrusted to the fantastic team here.
In my professional life, I work as a Geologist and am actively involved in mineral exploration worldwide as well as the development of 3D geological modelling software. Needless to say, I am a huge fan of rocks & fossils and happy to drop anything to talk about gems & dinosaurs at any time.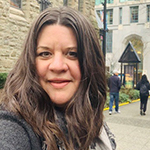 Tanis Braraten
I have been a West Coast resident my entire life.  I moved to Bowen Island, B.C. in 2013.  My husband was born and raised on Bowen so naturally we purchased a home on Bowen and then proceeded to have two beautiful children.  We love to be outdoors and spend our summers out on the water touring Howe Sound.  Our daughter, Alex, absolutely loves the water and swims year-round.  Our son, Nicholas, is more of a "loves to be on the water, just not in it" kind of person (like his dad).
In my professional life, I work as a legal assistant for a large national law firm in Vancouver. I have been at the firm for over 25 years and I generally work in insurance liability, as well as, labour and employment.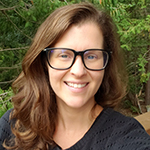 Megan Harrison
Our family is fairly new to Bowen, having moved over full-time in September 2018. My partner and I were originally from the Kootenays and had no previous ties to the island, but were attracted to Bowen because it offered the things we value most: a small community, connected to nature. Our oldest, Mateo, has attended BCC since we arrived, having graduated through the daycare, preschool and (now) after school club programs. Our youngest, Wyn, is currently in the Saplings room. I deeply appreciate the high standard of care at BCC and the level of commitment that all the staff demonstrate to providing a safe, stimulating, and nurturing space for Bowen kids. Professionally, I have a M.Sc. in wildlife biology and work for the federal government in species at risk recovery. Angelica Loughrey
Coming soon!