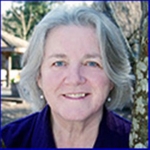 Ann Silberman  |  Executive Director
I hold an ECE Diploma, Montessori Diploma, Preschool Diploma and Master Level courses in Early Childhood Administration and Management. I have worked in the ECE field for over 35 years, teaching Early Childhood Educators across BC and with non-profit Boards. Working with children and families is my life's passion. My personal goal is to foster quality in all our BCC programs by creating, with my co-workers, an atmosphere of curiosity, a sense of wonder, and environments that engage all children. My values have been shaped by nature, travel and curiosity about the human mind.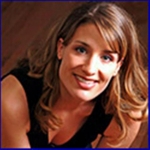 Sarah W.  | Managing Director
Being a dance artist and yoga teacher, I find that children's natural creativity resonates deeply with me. Being with children reminds me to be present in my own body…To slow down, to explore, to truly listen and most importantly, to PLAY! I feel blessed to learn alongside each child who comes through BCC. When not dancing, doing yoga or playing with my friends at BCC, I can be found exploring the woods and beaches of Bowen with my two beautiful boys.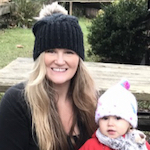 Shelly B. | Managing Director After School Club
I have a deep connection with the island I grew up on and have had the privilege of being a part of Bowen Island's wonderful community. After having my daughter, it ignited my passion for educating children. This led me to work at BICS as a part-time TA/Supervision Aid and I am now excited to take on a new role at the After School Club. I've seen firsthand how children flourish when their curiosity is engaged through play-based learning activities and so I very much look forward to working in such an inspiring program.

Stewart P. | Supported Child Development
I have spent 40 years working with children, young adults and their families, mainly offering additional social, emotional and behavioural support. Here on Bowen I have worked with BICS, IDLC, BCC and lots of families, doing everything from one to one support, to hosting a Parent and Toddler group, aimed at men and their kids. I try to listen, even if the kid I am with is non-verbal, and sometimes I talk too much, even when the kid I am with is telling me to be quiet. Always looking for a way to "teach." Always looking for a way to learn.

Tracy McLachlan  |  Managing Director, Family Place
I have been working as an Early Childhood Educator on Bowen Island since 1999, initially in both daycare and preschool at BCC and then since 2006 as Coordinator for Family Place. I hold both an ECE Diploma and a Family Resource Program Certificate. I feel privileged to spend time with families in their early years of parenting and celebrate the individual and community strengths of families on Bowen.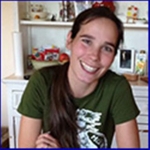 Alison (Mia) G.  |  Early Learning & Care Coordinator, Saplings Room
I am a Mum of 3 big kids–I started out working in early childhood education at the age of 18. First job? Bowen Island Family Place! I have the best job in the world, spending my days with amazing children and a wonderful staff team. I too am a graduate of Bowen Island Preschool—class of '77!

Caroline  S.  |  Early Learning & Care Coordinator, Saplings Room
I came to Canada in 1998 from France (Nice). My family (husband and son) moved to Bowen island in 2007. I have worked in early childhood education since 2002. I owned a family daycare in Quebec caring for children aged 12 months to 5 years old; my dedication and interest grew from there.  I obtained a Montessori preschool teacher diploma, an early childhood certificate (0 to 12 years old) in Montreal, QC., and later on my ECE in BC. I have worked in Montessori preschools since 2009, and in a Francophone preschool in downtown Vancouver, serving a very diverse population and various cultures. I am very open about the numerous approaches and expectations in education. In 2014, I received the "prize of excellence in early childhood education in BC" from The Francophone parents federation. I am very happy to join the team of BCC, and get to know children and parents.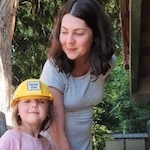 Chelsey R. | Early Learning and Care Coordinator, Maple Room
Having spent most of my childhood summers on the Sunshine Coast, I strongly believe in the importance of having access to nature. I'm fairly new to Bowen, but it already feels like home. I'm currently studying at Coast Mountain College, working towards my ECE diploma. I love the things I am learning and am so grateful to get to experience it all first hand. My favorite teachers though are the kids at Bowen Children's Center.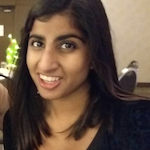 Indigo G. | ASC Coordinator
Having been born in India, raised half of my life in Canada and the other half in Mexico, I've gained a unique sense of culture and perspective on life from each place. I moved back to Canada in 2018, completed my studies in Recreation & Leisure at Langara College and have worked in various Children, Youth and Family settings since. I knew I wanted to pursue a career that involved character and community building at a young age, as I was given the valuable opportunities to play, grow and discover through sports clubs, after school clubs and art camps.
My goal is to leave a positive, lasting and magical memory with children and their families.
When I'm not living it up at the After School Club, you can find me peddling my bike around the island or at the Candy shop in the cove.
Isabelle H. | Early Learning and Care Coordinator, Saplings Room
After having worked in child care for many years, in many settings, preschools, group daycares, family daycares, I have landed my dream job at BCC's infant toddler program. Everyday spent with these little ones as they discover themselves, each other, and the world around them is truly a joy.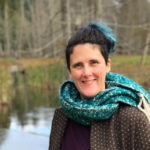 Jasmine C

.  |

Baby Connections Facilitator, Family Place

Bowen Island has been home to myself and my two boys since 2013. I was trained  as a childbirth educator through the Childbearing Society Apprenticeship Program and have been teaching for them since 2007.

I completed Douglas College's excellent 40hr Breastfeeding for Birth Professionals Course. I am honoured to be able to support Bowen families through their birth and postpartum experiences as a breastfeeding counsellor and facilitator of the baby connections program.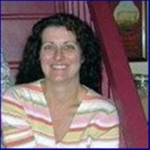 Johanne V.  |  Early Learning & Care Coordinator, Maple Room
I am originally from Quebec, and have been on the West Coast 20 years. I have a wonderful child, and I love being a Mom. I have been working and playing at Bowen Children's Centre since 2007. One of my favorite parts of my job is playing outside with the children–a day without outside play is a waste of a day in my book!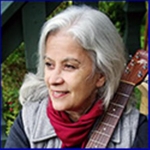 Louise E.  |  Music Teacher
Louise was born with a guitar in her hands, a beautiful singing voice and love in her heart. Her musical background dates back to 1968 and her work with children to 1966. So with over 40 years experience in both careers, teaching music to young children seems like a no brainer and, yes, no one does it better!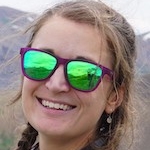 Maria W.  |  Early Learning & Care Coordinator, Cedar Room
I grew up on Bowen and was lucky enough to have Ann as my preschool teacher! It is a wonderful full circle of life that brings me back to Bowen and BCC as an Early Childhood Educator. In addition to my ECE Diploma I have a BSc. in Earth Sciences and Oceanography and worked as a Professional Geoscientist for many years. I bring my love of science and the earth into my everyday life. I think it pairs so well with the curiosity of children and the way they learn. I love to be outside exploring no matter the weather! I love to laugh, get messy in the mud, and share a cuddle. Learning alongside children brings me joy every day!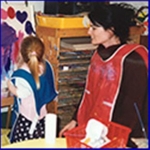 Sherri L.  |  Early Learning & Care Coordinator, Saplings Room
I have called Bowen home since I was young. I was so lucky to grow up in such a safe and enriching community. Bowen has grown alot since then but still remains the same great place, and I have been fortunate to bring up my own girls here. They both went to daycare and preschool years ago at the Children's Centre and I never really left! I enjoy working with the children and the wonderful staff here, which together make for a fun and educational atmosphere!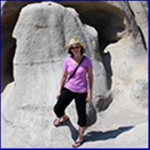 Siobhan C.  |  Early Learning & Care Coordinator, Cedar Room
I grew up on Bowen Island and attended the Preschool, where I met many of my longtime friends. I left Bowen for many years to travel and go to school, but returned when my daughters were preschool age and wished that they too could experience a quieter upbringing and this small community. I've been working with children for many years, the past 5 years at BCC. It's the children on Bowen that always keep me coming back for more. Having our beautiful outside spaces and forests to explore with the children and see their wonder and to be able to learn with them excites me every day.
Toni L.  |  ASC Coordinator
I've lived on Bowen for 28 years and my husband and I have raised our 3 kids here, now aged early to mid twenties. I've volunteered in many capacities at BICS from 2005-2011, then became a lunch supervisor from 2011 until the present. You can also find me working at Playcare enjoying the 1-4 year olds. I'm now in my 4th year at After School Club. When I'm not playing and learning with all the children, you can find me running and dreaming of the South Okanagan.
STANDING for ELECTION TO THE BCC BOARD – 2022-2023

Sheresse Lanyon
Being raised in Saskatchewan then living/working abroad; first in Bermuda and then Amsterdam, The Netherlands for 12 years has been a real learning adventure. Our first girl, Zeffea, was born in Amsterdam and then we moved back to Canada in 2020. We had our second girl, Fenja in North Vancouver. We landed on Bowen in 2021 and am so grateful for this island, its community and being able to raise our two girls here with the BCC helping build their foundation.
It's a real honour to be a part of and support the Board of the BCC. What a privilege it is to be a part of the programs that help Bowen families care for and build a strong foundation for our children's development.
I am a Supply Chain Management professional focused on working with fashion and footwear brands to reduce their environmental impact through more sustainable packaging, streamline delivery and handling.
STANDING FOR RE-ELECTION TO THE BCC BOARD 2022-2023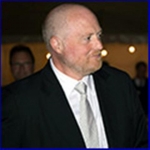 David McCullum |  Board Chair
BCC is vitally important to the children, families, and community of Bowen Island. Emily Erickson McCullum and I have been involved with the Centre since the old days when everything happened in the United Church hall. Our entire family helped with the construction and finishing of the current building, and have long been committed to the Centre's mission and values.
I am happy to help support this vital community resource, and am currently the Chair of the BCC Board of Directors.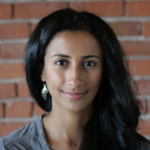 Dalal Al-Abdulrazzak
After searching for better place to raise our family, my husband and I moved to Bowen Island in the Summer of 2018 with our two young daughters: 3-year-old Isla and newborn baby Zadie. A major factor in our decision to move here was the safe, nurturing, and stimulating environment of the BCC. We have fallen in love with the island and it's tight-knit community and feel so grateful for the opportunity to raise our children in nature, surrounded by forest and sea. I am honoured to support the BCC in its mission to better the lives of families and young children in our community. In my professional life, I have a PhD in fisheries science from UBC and work in marine conservation.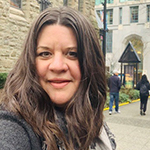 Tanis Braraten
I have been a West Coast resident my entire life.  I moved to Bowen Island, B.C. in 2013.  My husband was born and raised on Bowen so naturally we purchased a home on Bowen and then proceeded to have two beautiful children.  We love to be outdoors and spend our summers out on the water touring Howe Sound.  Our daughter, Alex, absolutely loves the water and swims year-round.  Our son, Nicholas, is more of a "loves to be on the water, just not in it" kind of person (like his dad).
In my professional life, I work as a legal assistant for a large national law firm in Vancouver. I have been at the firm for over 25 years and I generally work in insurance liability, as well as, labour and employment.

Louis-Vincent Berube Dufour
Originally from Québec, my partner, Anne Marie, and I moved to British Columbia in 2013.  After two years in Vancouver, we discovered Bowen Island on a day trip and knew it was where we wanted to settle down. Bowen is the perfect mix of everything we liked about all the places we have lived and visited before: peaceful, dynamic, family focus environment surrounded by majestic forests, mountains, and sea. It is in 2015 that we finally moved on the rock. We had our first daughter, Samuelle, in April 2017, one week after BCC received confirmation of its funding for the infant-toddler wing construction. Fourteen months later, Samuelle joined the first Sapling cohort followed two years later by her little sister, Léonnie.
I work as Silviculture Professional Forester and am always excited to share my forest and management knowledge and passion with others. I have been involved in different boards for the last 20 years. I feel fortunate to now be part of the BCC and hope to give back to the community that has been and still is so generous to my family and me.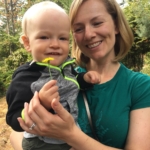 Janina Elliott
I am originally from Southern Germany and came to Canada in early 2006 to pursue a Ph.D. in Geology at UBC. Within the first few months of having landed in beautiful British Columbia I met my husband who introduced me to his wonderful island home on our first date. From that moment on I had fallen both for Frazer and Bowen.Being an avid lover of nature and having grown up in a small, family embracing community myself (my Dad was on the board of my Kindergarten), I couldn't imagine a better place to raise our family. Just like Frazer so many years ago, our son Kellan has the great fortune to attend the BCC; thus, I am thrilled to lend a helping hand in creating a rich & nurturing learning environment for all the children entrusted to the fantastic team here.
In my professional life, I work as a Geologist and am actively involved in mineral exploration worldwide as well as the development of 3D geological modelling software. Needless to say, I am a huge fan of rocks & fossils and happy to drop anything to talk about gems & dinosaurs at any time.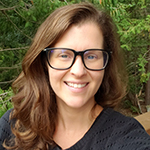 Megan Harrison
Our family is fairly new to Bowen, having moved over full-time in September 2018. My partner and I were originally from the Kootenays and had no previous ties to the island, but were attracted to Bowen because it offered the things we value most: a small community, connected to nature. Our oldest, Mateo, has attended BCC since we arrived, having graduated through the daycare, preschool and (now) after school club programs. Our youngest, Wyn, is currently in the Saplings room. I deeply appreciate the high standard of care at BCC and the level of commitment that all the staff demonstrate to providing a safe, stimulating, and nurturing space for Bowen kids. Professionally, I have a M.Sc. in wildlife biology and work for the federal government in species at risk recovery.

Bertine Stelzer
Originally from Berlin, Germany, my now husband was the reason I relocated to Vancouver in 2011. Since summer 2018 we have been calling beautiful Bowen Island our home. Our sons Leander and Janosch were born here and we are extremely happy and appreciative that both of them are able to enjoy and thrive in the fantastic care and environment of BCC and its programs. It's a privilege and honour for me to support the Board of BCC and I look forward to learning and contributing to the vital work BCC is delivering to Bowen Island families.
My professional background is in sustainability economics and management and I am working as a Program Manager in Conservation and Energy Management at BC Hydro.

Maureen Witney
I have long believed that the Bowen Children's Centre is the heart of families here on Bowen. My daughter was in the first preschool class that Ann Silberman taught in Collins' Hall in 1991. I have been a supporter ever since and loved being part of the dynamic volunteer crew that came together to build the present Children's Centre.
I have been on Caring Circle Board for 6 years, Chair for the past 4 years, and greatly appreciate the synergy between BCC and CC to make Bowen a stimulating and safe place for our children.