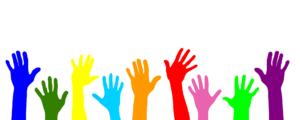 BCC is hosting three fundraisers in the coming months, and we're looking for parent volunteers who would like to help out. If you're interested, please contact our fundraising coordinators, Alida Edwards at alidaedwards12@gmail.com or Dalal Al-Abdulrazzak at dabdulrazzak@gmail.com, to sign up.
Wild Child
The annual Wild Child party is happening on Saturday, February 23. This year's theme will be Mardi Gras! Volunteers will will receive one free ticket to the event. We're looking for the following volunteers:
Decorations: 1 person
Set up/take down the following day: 4 people
Run games: 1 person
Communications/advertising: 1 person
Most urgently, we will need one or two people in early January to go around the Eagle Cliff/ Scarborough area near the Legion and collect signatures for our noise variance as per the Municipality's request. Ideally someone that lives in the area or has familiarity would be great.
Online Auction
In hopes of finding the perfect Mother's Day's gift, the Online Auction will be happening shortly before Mother's Day in May. We're looking for the following volunteers:
Item creation/Facebook posting: 3-4 people
Donation collectors: 4 people
Item distribution/packaging: 2 people
Communications: 1 person
50/50
This year's 50/50 fundraiser will be starting in June and running through the summer. The winner will be announced at Bowfest. We're looking for the following volunteers:
Communications: 1 person
People to pick up and replenish tickets at the Bowen sites: 2 people
People to sell tickets at the General Store on a Saturday/Sunday: 4 people
Do you have a donation?
If you would like to hunt down donations or would like to donate to either our "night out downtown" (hotel accommodations and dinner) grand prize for our Wild Child party, or Online Auction items, please let Alida or Dalal know; or if you personally would like to donate something (either skills you have or something from your business) this can be done in lieu of your volunteer hours. The total would need to be $250, as this amount would be in the form of a check if you are unable to volunteer this school year at BCC. We are open to a variety of donations anywhere from here on Bowen, in town or something unique. We look forward in hearing from you and thank you to those parents who have already stepped up to volunteer!